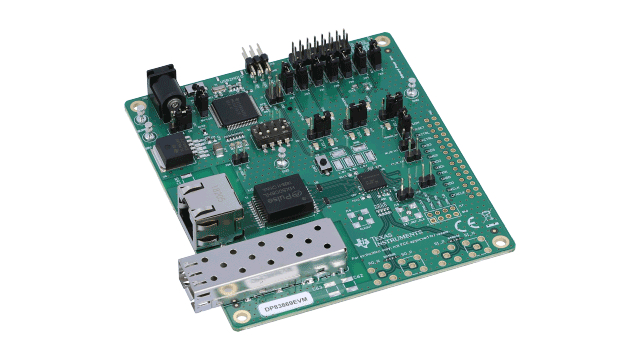 Copper and fiber industrial ethernet PHY evaluation module
Texas Instruments

Description:
The DP83869EVM demonstrates the various features of DP83869. The evaluation module (EVM) will support Copper Ethernet protocols like 10BASE-Te, 100BASE-TX and 1000BASE-T. It also supports Fiber protocols 1000BASE-X and 100BASE-FX. The EVM will have connections to use the DP83869 MAC Interface in RGMII and SGMII mode. Media Convertor mode and Bridge modes are also supported on the EVM.
Features:
Copper and fiber ethernet
Media convertor and bridge mode
On-board MSP430F5529 with USB-2-MDIO for register access
Supports interoperability testing, compliance testing and BER testing
Type: Evaluation Modules & Boards
Part number: DP83869EVM
Copper and fiber industrial ethernet PHY evaluation module Inventory
by: Texas Instruments
Distributor
SKU
Stock
Cost
Mouser Electronics
595-DP83869EVM
25
$398.84
Digi-Key
296-53003-ND
0
$264.11
Arrow North American Com...
DP83869EVM
0
$373.04
Verical Marketplace
DP83869EVM
75
$358.78
Texas Instruments
DP83869EVM
182
$299.00
Texas Instruments
DP83869EVM
182
$299.00
AVNET Express
DP83869EVM
$364.78
Part Number
Name
Companion Part