REFMOT101 - 12V power supply, 3 hall sensor support, Three-phase brushless motor drive with Microcontroller system
ROHM Semiconductor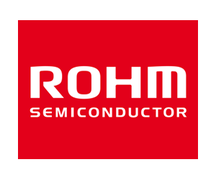 This design consists of a three-hole sensor three-phase brushless DC motor pre-driver and a MOSFET.
It is an evaluation board that can drive a brushless DC motor with a supply voltage of 12V (typ) and a motor current of 6A (max) by adding a speed control circuit using a microcontroller to the 3 Hall sensor 3-phase brushless DC motor drive circuit.
It requires only one external power supply. When a Hall IC is used, the logic IC can detect the direction of rotation and output a triple multiplier FG.
Features
3 Hall Sensor Three Phase Brushless DC Motor Pre-Driver and Output MOS P+N Configuration
Supply voltage 12V(typ)
Output current 6A(max)
PWM drive with 120 degree commutation
Rotation direction switching, short braking function
Rotation direction detection output, triple FG output possible (when Hall IC is used)
Speed control by MCU is possible.
Applications
Small Mobility Unit
Fans
Pumps