Robotics
Atlas is the latest (and quietest) humanoid robot
Boston Dynamics unveiled a new humanoid robot. Called Atlas, The Next Generation, the robot has capabilities like walking in snow, picking up objects, opening doors, and even helping itself up off the floor. Boston Dynamics writes that it's designed to operate outdoors and inside buildings.
It moves very quietly when walking, which has been a problem when designing high-functioning robots in the past, as we saw when Boston Dynamic cut its Big Dog project for being too loud.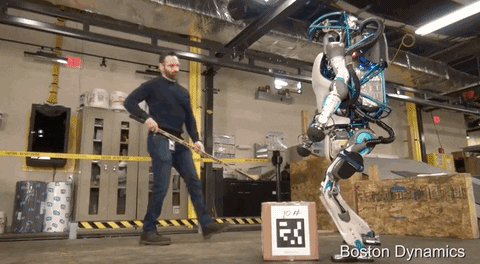 The robot uses LIDAR, the same technology driverless cars use, and has stereo sensors in its head that help it navigate, avoid obstacles, and assess the terrain.