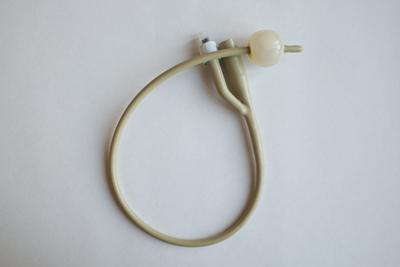 Dr Wilks said: "In order to find ways to control and prevent catheter blockages, it is essential that we have a full understanding of biofilm formation. The observations made in this work advance our understanding when placed in the context of previous studies. When considering the various stages, it is clear that if primary attachment and development of a conditioning film can be prevented the subsequent formation of encrustations could have reduced impact."
The study is being presented at the official launch of the University's Network on Antimicrobial Resistance and Infection Prevention (NAMRIP) today (14 December). Professor Dame Sally Davies, the Chief Medical Officer for England, will be the keynote speaker at the event, which will highlight the University's world-class interdisciplinary research to address the global challenge of Antimicrobial resistance.
Professor Dame Sally Davies said: "This new research into developing innovative technology is pivotal - so we can reduce the amount of antibiotics we prescribe. If effective solutions are found, which will prevent antibiotics being needed in the first place, we can help to preserve these precious medicines.
"The overuse of antibiotics is a global issue, and we must all play our part to drive forward action if we are to save modern medicine as we know it."
Dr Wilks added: "The use of EDIC microscopy provides a rapid and effective method for visualising crystalline biofilm development directly on catheters, offering considerable improvement over previous imaging techniques.
The study, in collaboration with Health Sciences, was funded by a Knowledge Mobilisation Fellowship in Healthcare Technologies from the University's Institute for Life Sciences, a leader in life sciences research, development and innovation.